our latest news
Read all about our latest news and updates going on at South Green Park, Café Verde and Gymtec Fitness.
01362 857100 enquiries@southgreenpark.co.uk
The team at Gymtec Fitness are happy to announce Gary Smith as our Member of the Month for August.
Gary joined us here in June and has since done a fantastic job at making changes across various
aspects of his life.
Over the last few months, the Gymtec team have supported Gary with his lifestyle changes along
with his training in the gym. This, along with his hard work focusing on his diet and his motivation to
succeed, has allowed him to see some great results within himself.
Gary has shown a great commitment to making changes to his lifestyle and the team at Gymtec
would like to say a big 'well done', and tell you that you should be proud of the progress you are
making.
Keep moving forward Gary!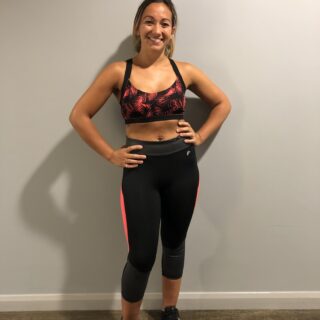 Congratulations to Emma Fletcher, our July Member of the Month!
Looking back to the start of Emma's journey in January, she mentioned she joined Gymtec after having
her second child, and her goal was to get fit and become more toned. As soon as she joined she didn't
waste any time!
Since joining, Emma got stuck in straight away by asking one of our trainers for a personal programme to help her get started in her fitness journey. This involved resistant, interval and HIIT-based workouts in which she followed consistently and updated often. She later followed it up by taking sessions with our Personal Trainers which helped her meet more targets alongside finding other interests and ways of exercise, such as boxing sessions.
She has shown a great level of commitment and attitude towards herself as well as her training and will
no doubt progress further! Well done Emma.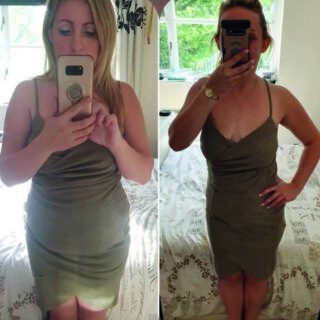 We have chosen Zoe George for June's Member of the Month!
Zoe has worked extremely hard these last couple of months, putting her absolute all in to her training
and, as a result has achieved great results. For example, losing 3% body fat in 8 weeks and sticking to her personal programme as well as taking part in extra classes and Personal Training sessions.
Zoe says, "When I joined Gymtec in February I was very self-conscious, nervous and anxious. I have
struggled with my weight for the last 9 years and I really wanted to enjoy exercising along with good
eating habits. In April I decided to make a real effort by coming and using my personal programme to
enhance my fitness and strength journey and maintain a good mental health. I have noticed a real
change in myself over the last 2 months with the support, guidance and motivation I am given when I go to Gymtec; it is without a doubt down to the amazing staff".
We hope you will continue to make progress and reach her future goals here with us at Gymtec Fitness!
May's Members of the Month are Melissa and Gabby Newland!
This duo came to Gymtec a year ago and they have both really improved and come out of their shell.
Melissa has made a great achievement by losing 5 and a half stone and has become a significant step
closer to reaching her goal! Her sister Gabby has been with her every step of the way and has been
committed to supporting Melissa throughout their time at Gymtec. Gabby has improved her muscle
strength and endurance and has been working so hard to reach her fitness goals.
Melissa says, "Gymtec feels just like a family; we are made to feel welcome by the staff and we now even come a bit earlier to workout before our Spin classes with Tiago and HIIT classes with Ellen, which we both really enjoy taking part in."
Thank you both for showing us the commitment and positivity it takes to reach your goals, and be
assured that the Gymtec Fitness staff will be here to help you reach your potential, whatever it takes!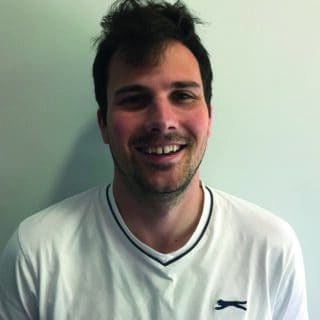 Gymtec Fitness have chosen Gavin Hall for April's Member of the Month!
Since starting up his routine he has made massive progression within the gym, but most importantly he
comes in with a happy and positive attitude towards the staff, himself and members.
He has started a regular Personal Training routine with one of our Personal Trainers, alongside his weekly programme; he does intense AMRAP (as many reps as possible) training working his limits both mentally and physically, in which he has greatly improved on. This is down to coming into each session with a positive attitude and motivation which allows him to leave with a good sense of accomplishment.
Even though he has pushed himself so far already, he still comes to the gym and goes that extra step
further by increasing his performance level, which has greatly increased his level of fitness.
Brilliant work Gavin, looking forward to seeing your future progression!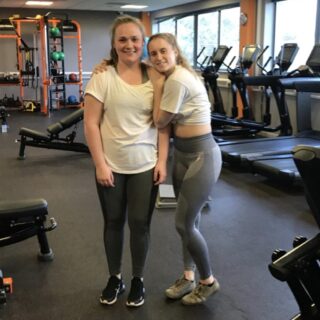 Gymtec Fitness have chosen Bethany Tooke and Kate Skinner for Members of the Month for March!
Beth and Kate have come a long way with their training, having trained very hard for the Strongman
competition in March which saw Beth coming first within the women's category, hitting her personal bests in all her lifts. Kate also participated and reached her personal best and showed great commitment all the way to the end.
Their attitude within the gym has been tremendous, training twice in one day shows how consistent they have been and focused to achieve their goals. Their hard work has denately paid o and this can be seen through their body composition and increase in strength. It shows having a friend to train with helps you reach your full potential and makes it more enjoyable – friends that train together, stay together!
Great work girls keep smashing those targets!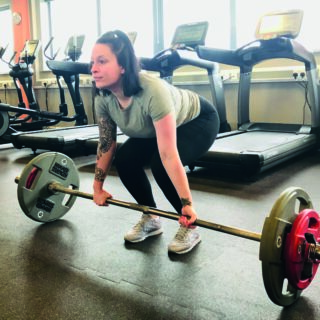 We are pleased to announce February's Member of the Month is awarded to Sophie Walker!
Since the New Year, Sophie has been working on a 6 week strength-based programme and has
demonstrated that she can reach her maximum potential. She has increased her weights each
week on the four big movements such as Military Press, Deadlift, Bench Press and Back Squat.
Sophie has stayed committed and is working very hard at achieving her best, following our
tness instructor's programme, which we designed to suit her needs.
We hope that she maintains this level of commitment here at Gymtec; we are sure she is able to
reach new and more challenging goals, as well as living a much healthier lifestyle.
Keep up the great work Sophie!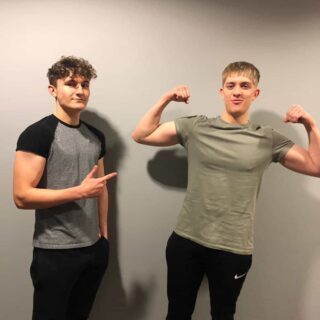 Gymtec Fitness are happy to announce our Member of the Month for January to both Tom Hollis and
Lewis Everett!
Close friends as well as training partners, both have shown a fantastic level of commitment to
their fitness goals and this has particularly shown through the last couple of months.
They have shown a willingness to listen and learn, as well as the drive and focus needed to get
closer towards their goals for this year.
We have seen a fantastic increase in their strength, as well as their lean muscle mass. If they
continue to push each other, keep focused and carry on putting in the hard work, the
possibilities will be endless.
Great start to the New Year boys, keep it up!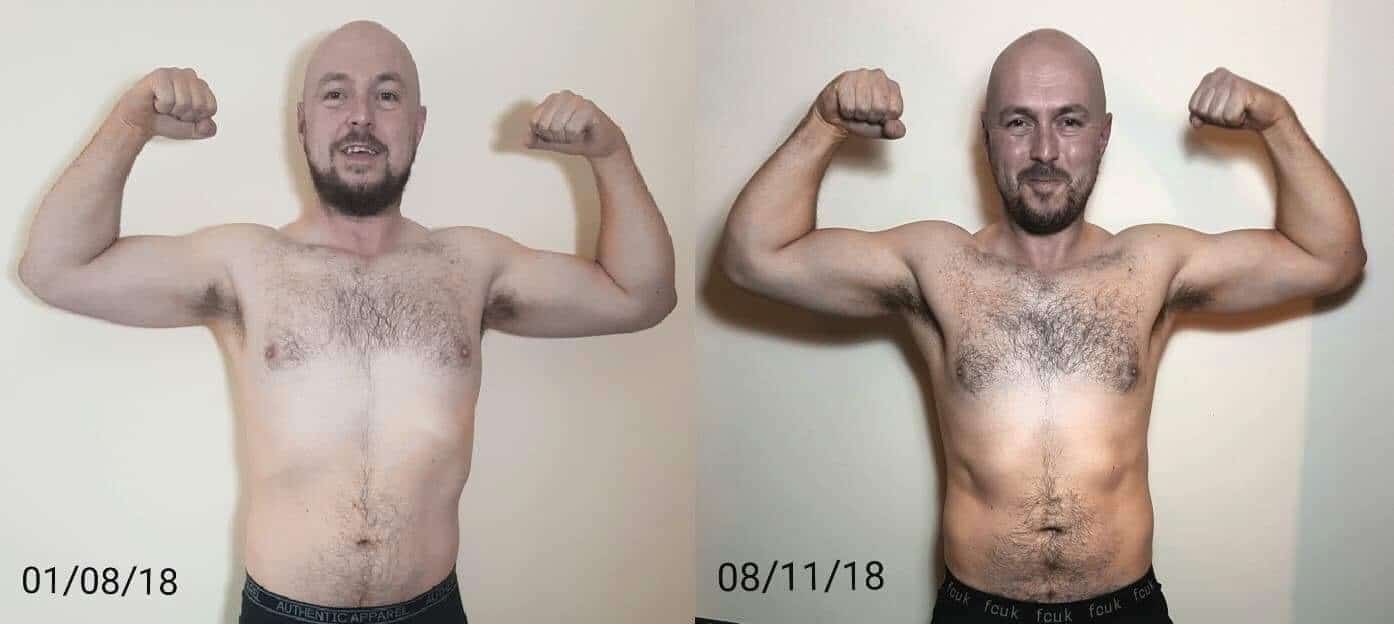 From everyone at Gymtec Fitness, we would like to award Gary Wright our Member of the year Award!!
Throughout Gary's time with us, he has shown he is not scared to put in the hard work and has pushed himself to his limits and has expanded his knowledge across all aspects of health and fitness.
Gary has shown great consistency over the last couple of years, learning what his body is capable of and what works for him.
He has been a regular participator in our group exercise classes such as Bootcamp and Boxercise and has even participated in a few obstacle races this year.
"At 39 years old, I realised I wasn't getting any younger. All throughout my younger years, I made poor choices when it came to looking after my health. Smoking, drinking, no exercise. It was only when I got into my 30's, I realised I needed to change my lifestyle.
In 2017, I joined Gymtec Fitness. I love the friendly, local vibe of the place. I get great advice from the inspirational staff. I've found Gymtec is a great place for positivity and this has helped me along my way to get in the best shape of my life and given me more confidence in myself and my abilities.
I've learnt so much about my diet, nutrition and best methods for keeping myself in shape over the course of my membership at Gymtec Fitness."
All in all, Gary has been an absolute pleasure to work with and the team here at Gymtec Fitness would like to say a huge well done on your achievements!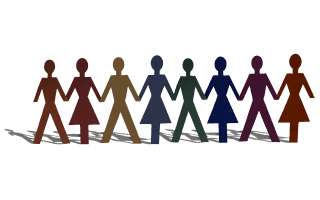 Over the course of this year, staff and friends of Poultec Training have raised an incredible amount of money for various different causes.
As a result of donations taken at the Royal Norfolk Show in June for the use of our outdoor facilities, our Learner Awards in July, we have raised a fantastic amount of £2,131 that has been donated to the Stroke Association in memory of Poultec's Agricultural assessor, Chris Coleman.
In September, we raised £433.97 in aid of Macmillan Cancer Support by baking lots of yummy cakes and bakes for customers to enjoy.
In November, we raised a whopping total of £1,204.80 for our Charity Bingo Night in aid of BBC Children in Need.
Also in November, we raised an incredible £564 from members of staff growing out their taches' for the month!
At Poultec, we take enormous pride in all we have done to raise awareness and funds for these brilliant charities, and we will do our hardest to carry this on throughout the years.
With so many of our members achieving great things this November, it was impossible to choose
just one; we have decided to offer both Tom Page and Vicky Spall our Gymtec Fitness
Member of the Month Award.
Tom has been a member since we opened and has come on so much with his training, predominately focused around strength and hypertrophy. He has seen some fantastic gains in lean muscle mass and seen his strength rise rapidly, even hitting the 200kg Deadlift mark most recently!! As with any training related goal, consistency is key and he has shown plenty of this!
Vicky has been a member for two years and has shown the ability to succeed in all types of training.
Over the past few months Vicky has been training hard in preparation for her application to the fire service. After putting in a tremendous amount of effort both in and out of the gym, she successfully passed her physical test and final interview and has been accepted into the fire service.
A really big well done to you both, you are both smashing it, keep up the fantastic work!
On Friday 16th November 2018, South Green Park hosted their very own Charity Bingo Night in aid of BBC Children in Need. The evening saw nearly 100 customers take part in 10 games of bingo and a prize-drawn raffle!
The staff and friends of South Green Park went the extra mile to receive fabulous prize donations for the bingo and raffle winners! A few of the prizes to be won included a gift bag of Kettle Chips, a generously-sized fruit basket from C.C Wells, £30 Gressingham Foods voucher, Heroes for 6 Minutes White Collar Boxing Tickets, and many, many more!
In total, they raised a whopping £1,204.80 and all donations will go to BBC Children in Need.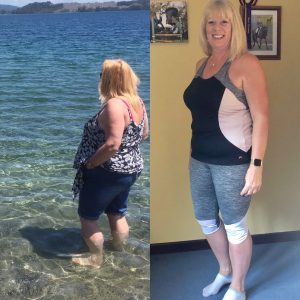 The Gymtec Team would like to congratulate Elaine Spall on being our member of the month for October.
Elaine has been very consistent with her training over the last year or so as well controlling her food intake and being more aware of the nutritional side of things. She has put a lot of hard work in whilst in the gym, also attending Spin classes regularly and now introducing resistance based training into her fitness routine, and the results are there to see.
She has lost in total, an impressive 23.5kg!!
A massive well done to you Elaine, keep up the great work!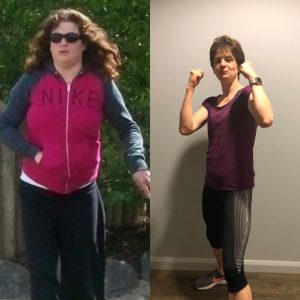 The Fitness Team at Gymtec would like to congratulate Helen Webster on being our member of the month for September.
Helen has been a member here with us since we were first established, and has achieved some fantastic results in that time.
Helen weight trains at least 2-3 times a week and is now confident in all aspects of resistance training, as well as attending group exercise classes such as Bootcamp, Boxercise, Spin and Ab Blast.
Throughout the last two years she has shown great consistency and enthusiasm with her training and with the support of the fitness team she has managed to completely change her lifestyle.
A big well done to you Helen!!
On Friday 28th September, Café Verde hosted their very own Macmillan Coffee Morning in aid of Macmillan Cancer Support.
Lots of yummy cakes and bakes were made by staff of South Green Park and Poultec Training, who paid £2.00 for each bake to be entered into the 'Staff Bake Off' to raise money for the charity. After careful and very precise judging by Poultec's very own catering tutor, the top prize was awarded to Anna Bales, Business Development Officer, for her Salted Caramel Banana Cake – it disappeared very quickly!
Overall, the Morning was a huge success, and they managed to raise a magnificent total of £433.97, which has been donated to Macmillan Cancer Support!
Café Verde and staff at South Green Park and Poultec Training feel very privileged to have the opportunity to do something amazing for raising awareness of the implications of cancer on a person's life, and feel that their support will go a long way in helping those affected by the disease.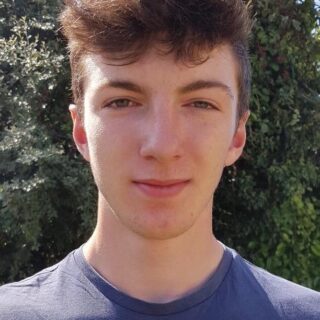 The team here at Gymtec would like to congratulate Kieran Lake on being our member of the month for August.
Kieran has come on leaps and bounds since the start of this year.
He has predominately been focusing on resistance based training aiming to increase muscle mass and strength and has seen some fantastic results over the last 8-9 months, and this is down to him being consistent with his training and pushing himself to the max, squeezing out every last rep!!
Kieran has mastered the big compound movements such as the Deadlift and Bench Press and utilised these very well within his training which have played a big part in his development.
The Gymtec Team will continue to support Kieran on his fitness journey and look forward to seeing him progress further!!
Keep up the good work!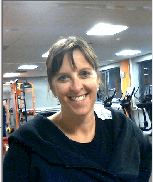 We would like to congratulate Sarah for being our Member of the Month for July.
Sarah has been a member with us since the grand opening and within the last two years has been very consistent in her training.
Within 2018 she has had twin boys and faced many obstacles but has continued to build her fitness back up, training regularly and putting the hard work in.
She has participated in regular Personal Training sessions with Olly, attended our Buggy Bootcamp classes, as well as self-motivating herself to get the sessions within the gym done.
She is now currently at her fittest she's been since joining Gymtec Fitness and this is down to her hard work and dedication.'
Keep up the great work Sarah!!!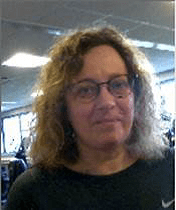 For the month of June we are giving Jane Grant our Member of the Month Award.
Jane joined us 3 months ago after undergoing a major operation and since then has progressed rapidly with her recovery. After having a tailored programme put in place for her by Tiago and the Gymtec team, she has shown great determination and has given 110% in all sessions, showing major improvement in her strength and fitness levels.
A big well done!!
Keep up the great work Jane.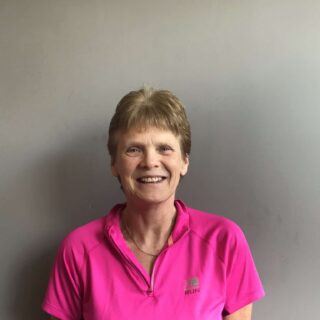 We are proud to award Tina Cooper with our first 'Member of the Month' award.
She has been here with us at Gymtec Fitness for around 7 months now. During this time she has shown great consistency, enthusiasm and dedication and this mixed with a willingness to learn has enabled her to achieve some fantastic achievements.
At the tender age of 61, her fitness background mainly consisted of cardio based exercise and playing football prior to joining the centre, but with the support of the Gymtec team she is now confident in most aspects of weight lifting, even conquering big movements such as the Back Squat, Deadlift and Bench Press. She has seen a great improvement in strength across the whole body and is progressing on a daily basis with her training!
Big well done to you Tina, keep up the great work!
Christmas Jumper Day!
Following on from Save the Children Christmas Jumper Day on the 22nd December 2017, we raised an incredible £76.05 for the cause!
Save the Children's mission is to fight for children's rights with immediate and lasting improvement to children's lives worldwide. This organization persuades governments and others who are responsible for children to do the right thing by them. It seeks out the most marginalized children, wherever they are in the world, so that means they work in a really broad range of countries – they aim to fight against the fundamental rights that affect our children, today.
Save the Children's objective is to improve the resources for health systems including human resources for health – build the capacity of partner countries to train and retain an effective health workforce
The Big Pink Coffee Morning!
On Friday 20th October, our Café Verde hosted a Big Pink Coffee Morning to help raise awareness about Breast Cancer and the damage it causes to many woman across the UK. Gymtec Fitness held a spin bike challenge and kept it running all day, including members of staff, gym members, and our Personal Trainer's!
Following on from these fundraisers, we raised a total of £93.27 = £32.00 from the Gymtec spin bike challenge and £61.27 from Café Verde's coffee morning.
These contributions will help provide free services to people affected by breast cancer whenever they need our help in the future
Café Verde Bake for Cupcake Day!
Thursday 15th June was a day full of raising money for The Alzheimer's Society and Café Verde were one of many businesses to take part. Members of the public and staff enjoyed a variety of flavoured cakes, whilst drinking tea and soaking up the sun in the beautiful grounds at South Green Park Enterprise Centre in Mattishall.
Café Verde raised a brilliant £132.00 in total to go to The Alzheimer's Society.
Gymtec Members Race for Cancer Research UK!
Gymtec members Sharon Garner, Katherine Roberts, Nicola Guy and Becky Burrell took part in Race for Life events on Saturday 13th and Sunday 14th May. Both events were held at The Royal Norfolk Showground to raise funds for Cancer Research UK to find new ways to prevent, diagnose and treat cancer.
All members successfully completed the courses; Nicola and Becky completed the muddy 5k course on Saturday, as well as completing The Race for Life on Sunday in 31 minutes and raising a total of £527.50. Sharon and Katherine completed The Race for Life course on Sunday in 39 minutes, beating their treadmill time of 42 minutes and raising £722.00 towards Cancer Research UK.
Training sessions in preparation for the event included spin classes and a range of cardiovascular exercises.
Gymtec Fitness would like to congratulate all four members on completing the course and the money raised for Cancer Research UK.
Are you training for a charity event? Speak to the Gymtec team about a tailored training program to help you prepare and reach your fundraising goal.
Gymtec Team Take on Only the Brave!
Sunday 2nd April saw Gymtec's personal trainer and instructor Olly Jordan take part in a five mile mud obstacle run called "Only the Brave", along with Gymtec member Mandie Dunning.
The event, which took place at Elvedon Estate near Thetford, was to raise funds for East Anglian Air Ambulance to keep their helicopters in the sky. The five mile mud run included over 40 obstacles involving running, crawling, climbing and scrambling to the finish line.
Both successfully completed the course in 1 hour and 40 minutes, raising a brilliant £300.00 towards EAAA.
Training sessions in preparation for the event included circuit based training, interval training combined with weight and cardio aspects, as well as bootcamp classes in partnership with "Only the Brave".
Gymtec Fitness would like to congratulate Oliver and Mandie on completing the course and the money raised for EAAA.
Speed-away!
Poultec Training are proud to sponsor Jason Doyle, Australian born professional speedway rider, for the 2017 season. As part of the sponsorship, Edward Bales, Poultec's Managing Director has donated a Life Fitness spin bike to help him train and stay in shape for the new season.
Edward spoke of the sponsorship, "As a keen supporter of speedway for many years, I am pleased to be sponsoring Jason for the 2017 season. Jason has progressed throughout his career, understanding the benefits of rider development. This gives the students on our own Speedway Training Programme a perfect role model to aspire to."
Over the past few months, Jason has been training regularly at Poultec's on-site gym facility, Gymtec Fitness with encouragement and motivation from his Personal Trainer Paul Suggitt. This intensive training is essential to any speedway rider preparing for the season and consists of weight, cardio and functional training.
Edward and all the team at Poultec Training would like to wish Jason luck in the 2017 season.
A festive fun night!
Gymtec hosts a member's social night – Wed 7th Dec saw Gymtec celebrate the festive season with a social evening at South Green Park as a thank you to its members. The event was an enjoyable occasion that included a fun quiz with star prize, and a look at some member achievements since the Fitness venue opened, all led by Gym manager Dale Reynolds. The event included complimentary drinks and nibbles plus a gift bag, making the evening an entertaining night for all.
Take a look through some of the photos.